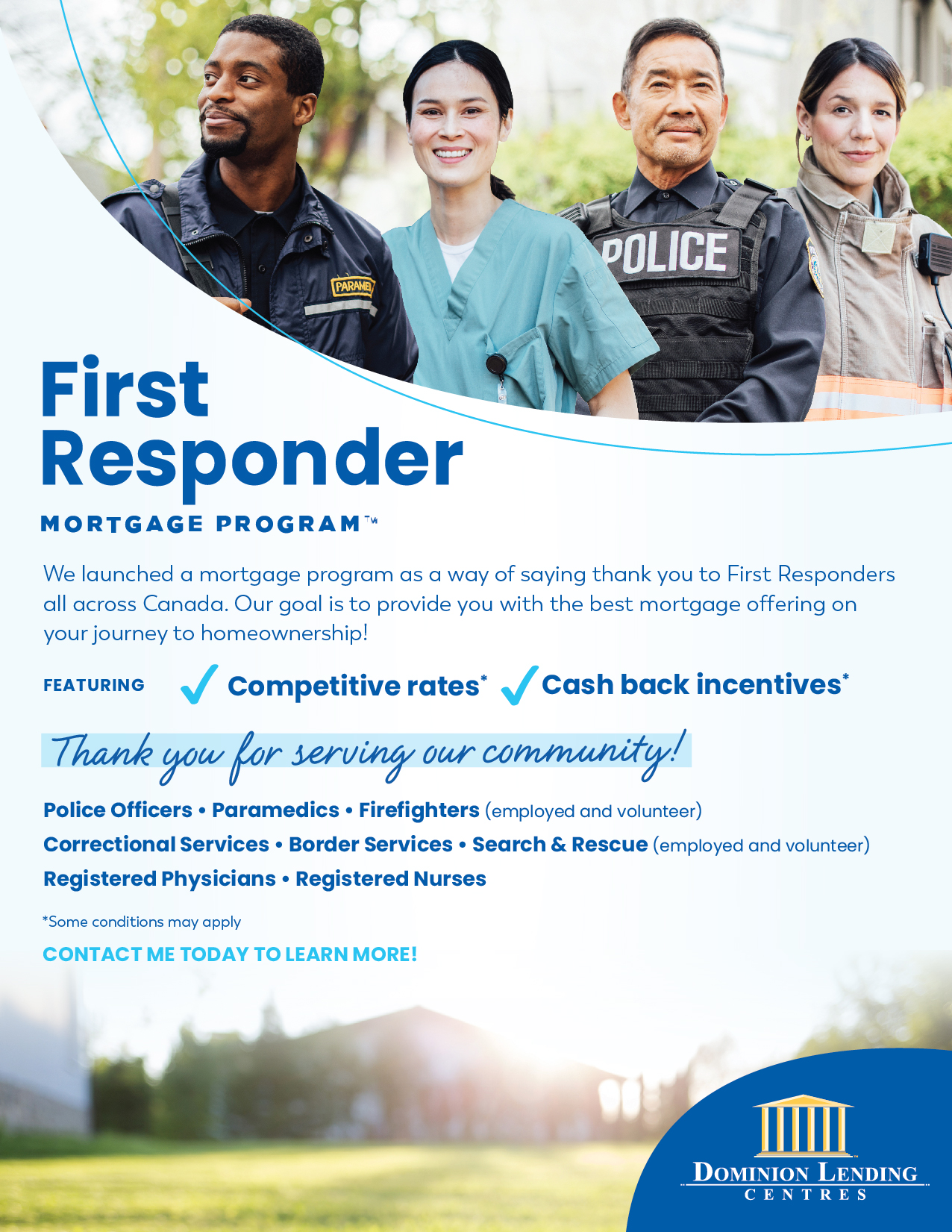 An exclusive offer ONLY available through the broker channel, with DOMINION LENDING CENTRES, for FIRST RESPONDERS.
Special Rates offered for 5-year terms, fixed or variable.
Program available for…
-Purchases
-Refinances
-switching mortgage
Prime -1.15% for a 5-year term and receive CASH BACK.
Contact us for fixed rates.
Let me help, while you help others.
Gabriel Da Silva
Dominion Lending Centres – Forest City Funding
Commercial & Residential Mortgage Agent
Lic.# 10671
Independently owned and operated
Reach out for details