We've got a mortgage for that!

There are generally two ways to get a mortgage in Canada; from a bank or from one of our licensed mortgage professionals, Gabriel Da Silva, one of our Dominion Lending Centres-Forest City Funding agents who is independently owned and operated. Gabriel Da Silva specializes in Residential and Commercial lending, servicing the Mississauga, Port Credit and surrounding Greater Toronto "GTA" area.
In a world with an abundance of options, it can be hard to know which way to turn to ensure that you make the best decision for your future. Fortunately, a mortgage broker can help! With access to 135 lending institutions including big banks, credit unions and trust companies, mortgage professionals like myself are familiar with a vast array of available mortgage products.
From first-time homebuyer programs to financing for the self-employed or those with credit blemishes, I can help find the best mortgage for you - no matter what stage of life you are in!
A Mortgage Broker Saves Time: One of the biggest benefits to using a mortgage broker is that they are a one-stop-shop that not only saves you time, also will save you money too. Mortgage brokers are experts in mortgages and can contact all lenders, from the big 5 banks to credit unions and even alternative options (if required). This means that YOU only need to fill out one application and your broker will do all the heavy lifting to present you with the best options for your budget so you can make the final decision!
A Mortgage Broker Can Often Find a Lower Rate: When it comes to mortgages, not all lenders are created equal. Not only do different banks offer different rates depending on the mortgage conditions, but banks can only see their own rates. For you to be able to get accurate quotes, you would need to have multiple meetings - one with each bank or lender - to get their mortgage rate and terms. A mortgage broker has access to all of the different lenders and their connections can often result in a lower mortgage rate and better plan for you and your family.
A Mortgage Broker Offers Unbiased Advice: Mortgage brokers typically work with dozens of lenders and rely on client satisfaction and referrals to keep their business running. Unlike banks focused on signing you for profit reasons, a mortgage broker is a third-party service who gets paid no matter which bank they sign you with. This means they can provide the best rate and unbiased advice because they are focused on helping you achieve your dream.
A Mortgage Broker Service is (Mostly) No Cost: In most cases, using the services of a mortgage broker comes at no cost to the homeowner or home buyer. A mortgage broker instead receives compensation directly from the lender. The only time you might have to pay is when working with a private lender or a lender that refuses to pay brokerage fees - which a mortgage broker would tell you about in advance.
A Mortgage Broker Protects Your Credit Score: Not only does it take a great deal of time to apply at dozens of lenders yourself, but it can also lead to a lower credit score. Each time you apply at a lender, they must do a "hard credit check". Unfortunately, too many credit checks in a short period of time can lower your credit score. The benefit of a mortgage broker is that they typically only need to pull your credit score once to apply to various lenders, which protects your hard work.
 I would love to offer my advice and expertise to ensure you get the best mortgage product; please do not hesitate to reach out and book an appointment at your earliest convenience!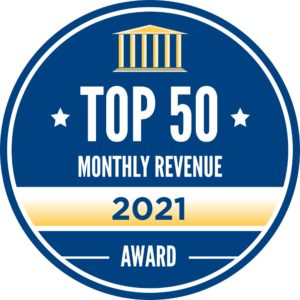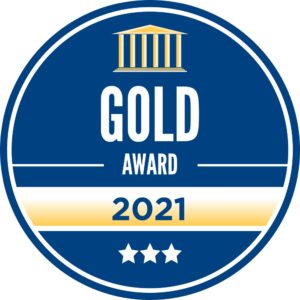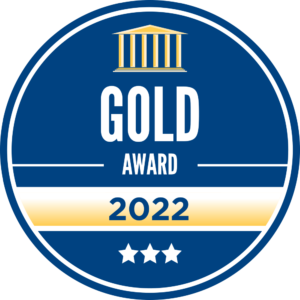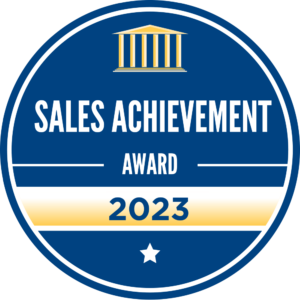 Current Rates
Current variable mortgage rate is
6.30%
Current prime rate is
7.20%
Terms
Bank Rates
Payment Per $100k
Our Rates
Payment Per $100k
Savings

6 Months
6.59%
$675.29
7.49%
$730.93
$-55.64

1 Year
7.84%
$753.03
6.84%
$690.57
$62.46

2 Years
7.34%
$721.53
6.44%
$666.19
$55.34

3 Years
7.14%
$709.08
6.05%
$642.78
$66.30

4 Years
6.99%
$699.80
5.84%
$630.33
$69.47

5 Years
7.04%
$702.89
5.54%
$612.72
$90.17

7 Years
7.10%
$706.60
6.05%
$642.78
$63.82

10 Years
7.25%
$715.92
6.44%
$666.19
$49.73
Some conditions may apply. Rates may vary from Province to Province. Rates subject to change without notice. Posted rates may be high ratio and/or quick close which can differ from conventional rates. *O.A.C. E.& O.E.
Videos
Deferred Mortgage Payments
Consolidate Credit Card Debt at 4.99% for a 2 year term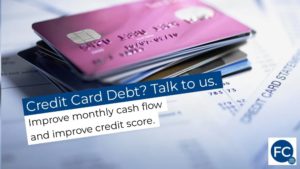 4.99%
Consolidate credit card debt at 4.99%
For current homeowners, we can help consolidate credit card debt up to $100,000.00 and improve a credit score.
Term is for 2 years at 4.99% registered as a second mortgage.
Credit must be approved by lender.
3 Year Term Variable Rate Prime - 1.10% for a Purchase with less than 20% down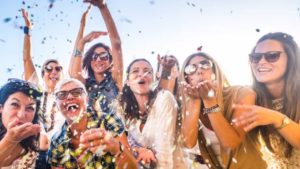 Prime - 1.10%  
A variable rate mortgage often allows the borrower to take advantage of lower rates – the interest rate is calculated on an ongoing basis at a lenders' prime rate minus or plus a set percentage. For example, if the current prime mortgage rate is 5.45 percent, the holder of a prime minus 0.95% percent mortgage would pay a 4.35% percent variable interest rate.
As a consumer, the best option is to have a candid discussion with your mortgage professional to ensure you have a full understanding of the risks and rewards of each type of mortgage.
No Stress Test Mortgages
Qualify at contract/lending rate for 5 yrs NOT the bank qualifying rate.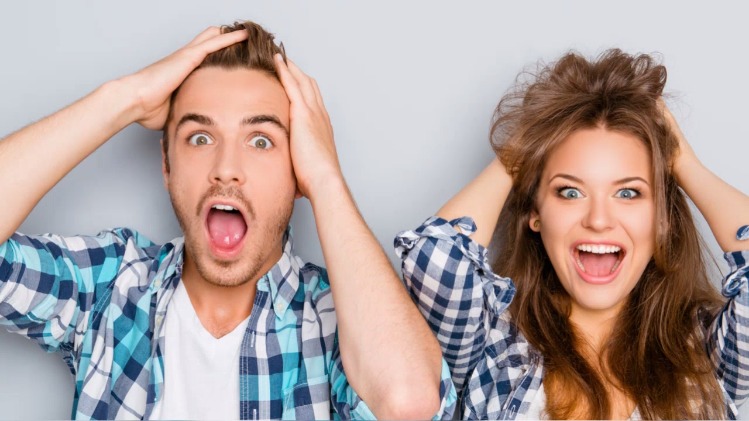 Videos
Why should Canadians use a mortgage expert?
How does the Bank of Canada rate impact the demand for housing?
How does the qualifying rate impact Canadians?
Should Canadians shop the market for a mortgage, or are they all the same?
Is consolidating debt a smart move?
What is the best way to handle credit card debt?
How are variable rates set?
Are fixed mortgages or variable rate mortgages more popular?
Are mortgage brokers regulated?
What is mortgage insurance?
Do you expect OSFI to make changes to the qualifying rate?
How has increased immigration impacted the housing market?
We have a mortgage for that!
Low credit score? we can help.
Commercial Leasing & Financing
Caleb Mokua
There are not enough words to describe how delighted and impressed I was in my dealings with Gabriel Da Silva. We are so grateful and we can not thank you enough. He got us approved for our 1st home in just a few days. Every step of the way he was in constant contact with me and often explaining anything I wasn't clear about. Gabriel didn't just treat me as a client, he treated me like family with complete honesty. Anyone who needs a Mortgage especially if your 1st time home buyer look no further. Reach out to him and thank me later. ⭐️ ⭐️⭐️⭐️⭐️💯
Ashley Casaluce
Gabriel Da Silva is an outstanding mortgage professional. His knowledge, professionalism and dedication to his work put our minds at ease with purchasing our first home. He answered all our crazy questions in a way that my husband and I could understand. He is client-focused and provided prompt responses to us. You can tell he goes over and beyond for his clients. His help, advise and sense of humour throughout this process has mad it easy. Gabriel is an honest, sincere and truly cares about his clients. If you want the best, you want Gabriel Da Silva!!!
Gabriel, thank for all your help. You were truly amazing!!!
Ashley & Lorenzo
Marc Desgroseilliers
Gabriel is a true professional, extremely detailed and very good at communicating. He made a very complex situation very easy to understand. I highly recommend to anyone interested in lending to speak with Gabriel, you won't be disappointed. Very happy to have dealt with him.
Ash Toor
Gabriel Dasilva is knowledgeable, quick at responding at all hours of the day, funny, and a down to earth person.
I would recommend him to anyone.

Thanks Gabe for all your hard work and helping us buy a second home.
Irina Rudensky
Professional , responsible , always quick respond to solve the problems.
Excellent service. Thank you Gabriel.
Anne Kathyrin Lopez
My experience with Dominion Lending is absolutely great. I would highly recommend Dominion Lending above all. Thank you Gabriel DaSilva for all your help.
Muhannad Abdo
I have very beautiful experience with Gabriel, he is very helpful in answering questions about different kinds of mortgage options, and he provides the best option for my case, his tolerance is very high, Thanks Gabriel for taking care of me, you will be the recommendation to my friends.
Brandon Pavao
Gabe is the man to see for your mortgage needs, he helped me out of tough situation and he's committed to working for you no matter what.

He has also helped out my parents in the past and we'll always refer him.
Antonio Del Giglio
Gabriel was very professional and knowledgeable of the whole process and really helped me out with everything, being my first mortgage, he walked me through everything and was patient with my lack of knowledge. He made the process easy and painless. I look forward to working with him in the future!
Jessica Toor
Gabriel brought a refreshing approach to refinancing. He took adequate time to explain all viable options, educated us on terms and encouraged us to make an informed decision without pressure. Gabriel's knowledge, responsiveness and genuine nature fostered an environment of trust, which is difficult in a world of uncertainty. Thank you for your services!
Radu Toma
Gabriel Da Silva was recommended to me by a friend as a mortgage broker. He got us a better rate than offered by the bank initially and navigated us through the myriad paperwork and requirements, promptly dealing with every issue, daytime or after dinner in the evening. Most professional, a pleasure to deal with, highly recommended and very competent.
Tamas Deak
My family and I ran into an extremely time sensitive issue which arose from many mistakes from our previous mortgage broker. We had to find a new lender from scratch within 2 weeks or else our deal falls through and we lose our deposit on the condo. When Gabriel learned about our situation, he worked non-stop from morning until night, through Easter weekend, to get us a new lender. He went above and beyond in ways that I couldn't have ever expected and I couldn't have been happier to have met him. He is someone that truly cares for his clients rather than just being in it for a paycheck. His blunt personality may catch you off guard at first but you know he is 100% genuine and honest with you at all times no matter how ugly the truth may be. I can't recommend Gabriel enough to anyone looking to buy a home.
Michael McDonald
If you are looking for a mortgage broker who is a true professional who works hard for his clients to get exceptional and timely results then Gabe is your broker. Thanks Gabe for the friendly voice and for making the process so seamless.
Tamas Nagy
Probably the best brokerage in the GTA i would recommend to anyone. Fast, great and efficient work by Gabriel Da Silva, very professional and experienced broker. He helped me buying my first property in Canada and I guarantee that anyone can put their trust in his knowledge and experience in the field. Always quick to respond phone calls and explain everything being very honest and trustworthy. I highly recommend it to anyone looking for an excellent broker.
Cassandra Gayle Mananghaya
My family and I had a great experience working with Gabriel. He is very willing to help with anything. He is very approachable and you can reach out to him anytime. As a first time home buyer, my family did not have any idea how the process of buying a home would be. He explained everything professionally and efficiently. He was very good at communicating with us in a timely manner. His guidance and advice was such a great help. We definitely recommend Gabriel especially for first time home buyers. In behalf of my whole family, we THANK YOU for all your help and guidance!
Adel Chahine
I would double the star count for Gabriel Da Silva. Gabriel became fully engaged when I reached out looking for service. He provided options, alternatives and worked through the weekend to prepare and be ready to negotiate with lenders. Gabe, you are a gem. Truly appreciate your efforts to arrange the mortgage for us and will be recommending you and Dominion Lending Centers Forest City within my networks, friends and family. Thank you, this was a fantastic, excellent experience and service.
Michelle Cabral
It was an absolute pleasure to work with Gabriel
Da Silva. He worked hard to get us a great rate for our mortgage. He answered all our questions and concerns and made the process very easy. I would highly recommend Gabriel for all your mortgage needs.
Eduardo Rodriguez 
Gabriel is an excellent mortgage agent and a pleasure to work with. He is knowledgeable, very approachable and genuinely cares about making his customers happy and helping them make the best decisions. He went above and beyond to advocate on our behalf and we really appreciate his hard work and the time he took to work on our file.